I was appalled to read this on the BBC.
Personal politics aside, this showed a huge lack of empathy for the wonderful people of Durham and its surrounding area.
I was fortunate enough to be a student of Durham, and was actually studying there during the miners' strike. The population of the city pretty much doubled during term time and despite the attendant distortion of the local demographic, I never found the "townies" to be anything but friendly and accepting of the "gownies". Along with many other students I volunteered in the community and tried to "give back" a little to my host city during my stay.
The strike heightened town/gown frictions to be sure. I believe there may have even been a few beatings of students – presumably those showing their unjust entitlement a bit too readily.
For a group of today's students (admittedly rugby players – rarely the brightest bulbs) who weren't even born at the time to be so disrespectful of the city's social history and its positive interaction with its transient student guests was shameful. Back in the '80s Trev's college was female only and a much more thoughtful place. Higher education is a privilege and its recipients should be more grateful to the wider community that makes that learning experience possible. Many in that community do not have the same access to that privilege yet still add to the positive experience students graduate with.
I hope to read soon about a complete and unreserved apology from Trev's rugby team – hopefully accompanied with some community volunteering to help redress this ill-considered move.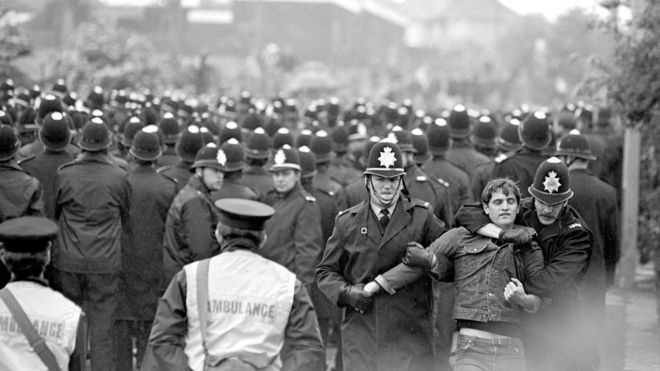 BBC News: Durham students miners' strike-themed event 'disgraceful'